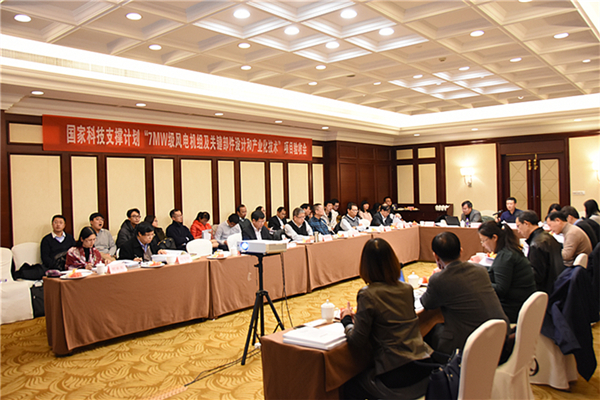 The Design and Industrialization Technology for 7MW Wind Turbine and Its Key Components, listed as one of theKey Projects in the National Science & Technology Pillar Program during the Twelfth Five-Year Plan, was completed and approved by China's Ministry of Science and Technology recently. The project is comprised of five study subjects, the second of which isKey Industrialization Technology for 7MW Wind Blades, led by Lianyungang Zhongfu Lianzhong Composites Group Co., Ltd, and joined by the Institute of Engineering Thermophysics of China Academy of Science, Sinoma Wind Power Blade Co., Ltd., Nanjing University of Aeronautics and Astronautics, Baoding Huayi Wind Turbine Blade Research and Development Co., Ltd, etc.
The subject focuses on the development of industrialization technology for 7MW carbon fiber wind blades, the design and production of one-shot molding blades and segmented blades, the integrated design of Aerodynamic, Structure and Materials, and the development of key toolings and equipment for blades' industrialization production. It solves a good number of technical problems met in industrialization, and makes the detection and repair of defects in blades fast and precise.
The technological breakthrough in the industrialization of 7MW wind blades strengthens Lianzhong' s international competitiveness, boosts the progress of China's wind industry as well as a healthy and sustained development of China's offshore wind industry, and helps China to become one of world leaders in design and production of high power wind blades.